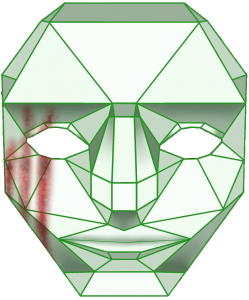 After months of writing and revision, Eidolon, the second book in my Lance Canela series, is now available across the web! Eidolon is where the overarching plot of the series begins—a heavier focus on the dystopian world and how it came to be that way. Check out the blurb below:
After Lance's contact, Wyatt, is driven underground by the followers of a crusading hacker known only as Eidolon, Lance gets saddled with the unenviable task of digging up dirt on them—one made all the more intolerable as he finds himself working alongside a clickbait blogger named Becky, whose only concern is the next big controversy.
But as Lance gets to know Eidolon, his followers, and what he stands for, he becomes less and less sure that he's on the right side. Is Wyatt taking advantage of him, or could there really be a dark secret at the heart of Eidolon's attempts to right the world?
If you haven't checked out The Arcology yet, no worries! I've got a special promotion going on that I'll be posting about tomorrow. In the mean time, check out the links below to find a list of retailers that have Eidolon available. Both the paperback and ebook editions include a special bonus short story, Thoughts as Gray as Ash, following Lance through a more personal case as he searches for a client gone missing.
Amazon (ebook or Paperback): https://www.amazon.com/dp/B01LXPQHCV
SmashWords: https://www.smashwords.com/books/view/668494
Barnes & Noble (ebook or Paperback): http://www.barnesandnoble.com/w/eidolon-carlyle-edmundson/1124750035?ean=2940153761695
iBooks: https://itunes.apple.com/us/book/eidolon/id1161482752
Kobo: https://store.kobobooks.com/en-ca/ebook/eidolon-10
And remember, if you enjoy my books, please leave a rating/review at the retailer of your choice!