RetroPhaseShift's 2 Year Anniversary!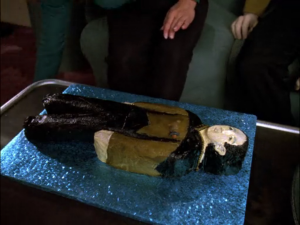 On June 4, 2014, RetroPhaseShift went live for the first time. It's been 2 years since then, and boy, has the site been through a lot of changes, from posting schedules and topics of focus to huge influxes of visitors and changes of hosts. I thought I'd share some of what I consider to be the site's most important moments today, and some interesting statistics I've collected.
Over the last 2 years, there have been 197 posts, which averages 2 posts a week (obviously the real number at any given time could vary a lot). My most popular days are always Sunday and Monday, which I suspect is made up of people who binged series over the weekend and came here looking for answers about what would've happened. There have also been 171 comments, roughly one per post (although a post with 1 comment is significantly more likely to get others; the Stargate Universe post has over 2 dozen). August 2015 was one of the best months, followed by March 2016 (Arcology Hype? I hope!).
That about wraps up most of the big stuff since the site launched, and all the numerical data I think is worth looking at. Anything surprise you? Anything you're curious about? Or maybe you just want to share some of your favorite memories and articles? You can freely do so in the comments, or on Twitter @RetroPhaseShift. There's also Facebook, if you're so inclined, and liking the page is always appreciated! Or join the mailing list to keep up with any posts you may have missed and get exclusive insights into the world of The Arcology.